We do lots of different repairs.
Bricks and mortar are not immune to damage caused by the elements. PTL provides repair service for a wide range of issues, including crown repair, installation of stainless steel liners and water proofing. We use quality, proven materials, and all of our work comes with a warranty – many repairs offer lifetime warranties.
Call us today for a free estimate.
        Keeping the Shore "Warm & Secure" Since 1978

Damaged flue tiles can be the result of chimney fire.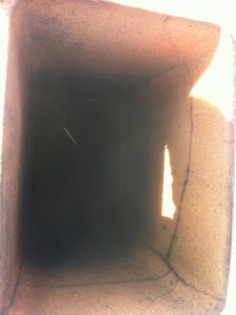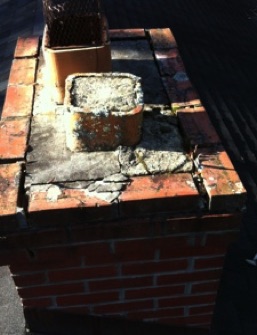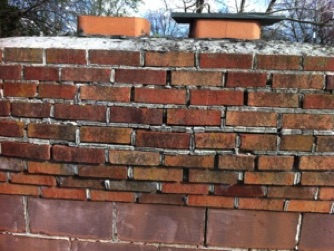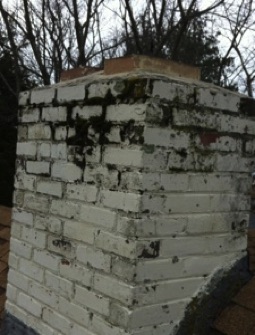 This chimney's missing mortar joints need to be pointed.
The crown at the top of this chimney has nearly completely eroded and should be resurfaced.
Fungus growing is a sign of water penetration.